Ravangla Khechupelri Trek is another popular sikkim Low Altitude trek which involves trekking and hiking through Villages and visit to some of the reknowned Monasteries of sikkim. This Trek can also be called as Monastery loop Trek as it invloves visit to ten important monasteries of sikkim. This trek is ideally suited for those who loves to explore and visit Monasteries and experience Buddhist Culture. This trek can be done in many ways, be it with Home stay, Camping or Hotel style The Monasteries of sikkim visited during the trek are - Rumtek Monastery, Rabangla Monastery, Tashiding Monastery, Hongri Monastery, Sinon Monastery, Yuksam Dubdi Monastery, Khechupelri Monastery, Khechupelri Lake, Pemayangtshe Monastery and Sangacholin Monastery.
Duration

9 Days

Destination

SIKKIM

Starting

4900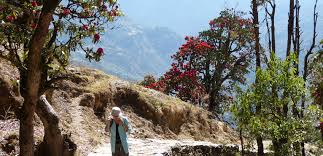 Sikkim Rhododendron Trek is one of the most exiting trip which offers hiking and short trek to some of the most beautiful Rhododendron region of sikkim. In Spring, from late April to mid May, the forests of sikkim are ablaze with brilliant Rhododendron blossoms both in Low and High Altitude region. In this trip we will be covering some of the most beautiful Rhododendron region in west part of sikkim. The day hike and short trek on this programme range from easy to moderate. Rhododendron trek can also be done in other parts of sikkim according to one's choice and interest. This particular trip is best suited for those who are interested to explore the beautiful nature and remote himalayan region with gentle and easy hiking.
Duration

7 Days

Destination

SIKKIM

Starting

4900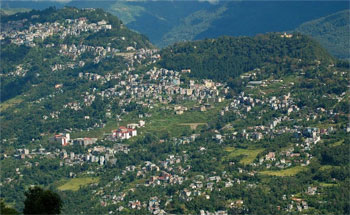 Sikkim Village To Village Trek offer one of the great opportunity to observe unique Culture, Tradition and Life style of the of Sikkim villages. This trip involves Home Stay accommodation in all of the destination for sheer cultural and traditional experience. In each destination there will be a different tribal host for the Home Stay. This will give one a great opportunity to experience and learn the local culture and tradition of the different tribal people of sikkim. Sikkim Village to Village Trek also involves experiencing all the local day to day life activities of the himlayan people.
Duration

11 Days

Destination

SIKKIM

Starting

4900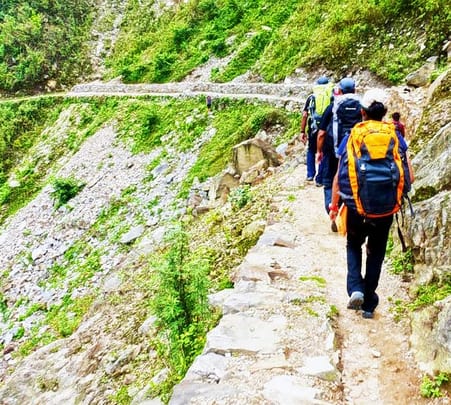 One day short hiking tour to Yuksam, Tashiding, Pelling, Khechupelri lake. This is an ideal one day hiking tour in Sikkim. This short hiking trip is best suited for those who wanted to cover more places in shorter period of time. During this hiking tour one will visit Monasteries, Lakes, Tribal Villages and some specticular View points. This is a typical one day private tour of around 8 hours, which involves both driving and hiking. The tour starts early morning from Yuksam, to Tashiding to Khechupelri lake and then to Pelling.
Duration

2 Days

Destination

SIKKIM

Starting

4900