The Yambong singalila trek is one of the rare spot on earth where the view embraces five summits rising above 7000m, amongst them are Mt. Everest, Mt. Makalu and Mt. Lhotse of Nepal and Mt. Kanchendzonga and Mt. Sinoclu of sikkim. During this trek one treks on the narrow paths adjacent to Indo – Nepal border, sometimes at the edge of the jungle, sometimes through rhododendron forests and sometimes along the top of the hills. The visit to some of the beautiful high altitude lakes in this trek will give a blend touch of both nature and culture which make the journey a rare venture.Yambong singalila range is one of the few ranges to provides shelter to many endangered wild animals. In this range one would see animals like Red Panda, Himalayan Tahr, Blue Ship, Himalayan Black Bear and spectacular pheasants like Satyr Trapogan, Himalayan Monal and Blood Pheasant, however the sighting are very rare. One has to be Lucky enoughf to spot the animals.Yambong Singalila Trek is one of the most beautiful and exicting trekking destination of sikkim along with Goechala Trek, Kanchendzonga Trek, Uttarey singalila Trek, Kasturi Trek and Dzongri Trek
Duration

11 Days

Destination

SIKKIM

Starting

2500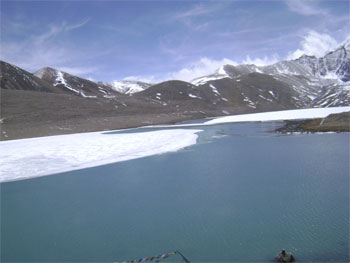 Sikkim Green Lake Trek Introduction: This is a very picturesque trail which combines natural beauty with spectacular views of high peaks.There are vast tracts of thick forest, with several varieties of rhododendrons, other colorful flowers,birds and many waterfalls on both sides of the trail. Kanchendzonga was one of the first peaks to be attempted by expeditions before world war two.As Nepal was closed, the approach from Sikkim,via the Zemu Glacier,was followed instead. Pre war Everest expeditions also passed through North Sikkim and this trail was part of their route.Today,it is still largely unexplored region as not many parties have been allowed across to Green Lake. The trek to Green Lake, the base camp of mount Kanchendzonga on the Zemu glacier in north Sikkim is a splendid walk with the variety of flowers like rhododendron, blue poppies and primulas all in bloom. The mountain views are fantastic with amphitheater of peaks with mount Kanchendzonga at the head of the valley. However, the green lakes base camp is more than 5000m and so proper acclimatization is essential to avoid altitude sickness.
Duration

12 Days

Destination

SIKKIM

Starting

4900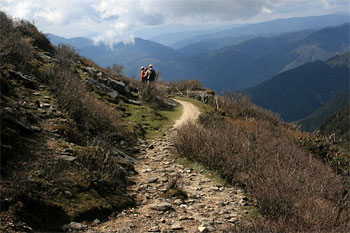 Uttarey Singalila Trek route encompasses the area southwest of Dzongri and as defined by its name, includes several days of hike traversing the Singalila range, the lesser mountain chain that rises from the northern hills of Darjeeling district and extends to converge with the Kanchendzonga massif. The Singalila range demarcates the western borders of Sikkim and Darjeeling with Nepal. During this trek one will be able to witness and enjoy the Mounatains, passes and range of both India (Sikkim) and Nepal. Uttarey Singalila Trek passes through the Border and ridges of Indian and Nepal. During this Trek one has the flexibilities and option to trek through 5 to 7 different high altitude lakes of different sizes and shape however it adds few more days to the itinerary. This Uttarey Singalila Trek is also known as the Lake trek or the Uttarey Chewabhangyang Trek. Uttarey Singalila treks is specially suitable for the trekkers who love to be with Nature for longer number of days. The treks starts from Uttarey and Ends up at Yuksam or can be done vise versa.
Duration

14 Days

Destination

SIKKIM

Starting

4900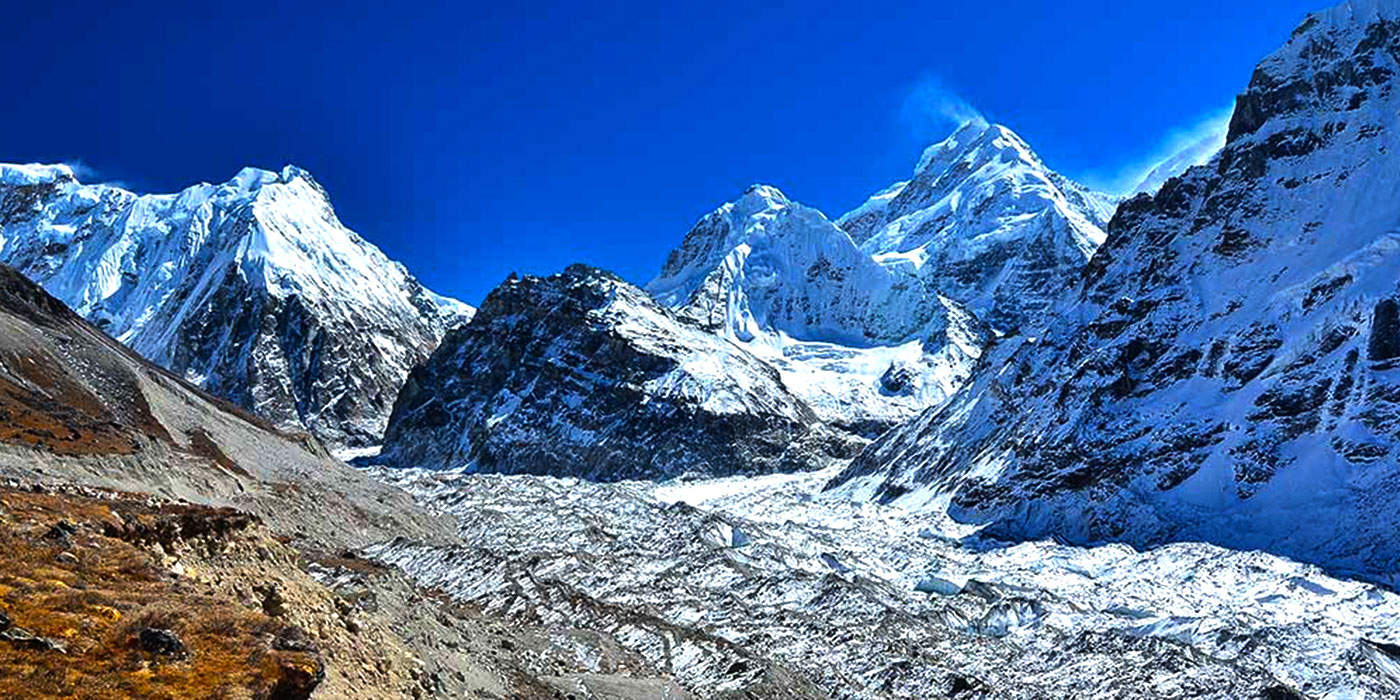 Sikkim Darjeeling Kanchendzonga Trekking is a popular Long high altitude trek which offers Adventure Lovers to Experience the Pristine and Panoramic beauties of himalayas of both the region. Sikkim Darjeeling Kanchendzonga Trek offers Sandhakphu Trek and Goechala Trek togather as one. The views of the Snow capped Mountain Peaks and serene Beauty of both the region during the trek is Breathtaking. During this Trek one has the rare opportunity to witness and view the Singalila and Sikkim himalayan range of Mountains and Peaks from different location and Angle. From Sandhakpu one has the rare Opportunity to veiw Mt. Everest and Mt. Kanchendzonga at a same time. The best view of Mt. Kanchendzonga is seen from Sandhakpu which is also know as Sleeping Buddha or Sleeping Shiva Sikkim Darjeeling Kanchendzonga Trek is best suited for the Adventure Lovers and Trekkers who loves to Explore and be with the Himalayas for a longer period of time.
Duration

17 Days

Destination

SIKKIM

Starting

4900